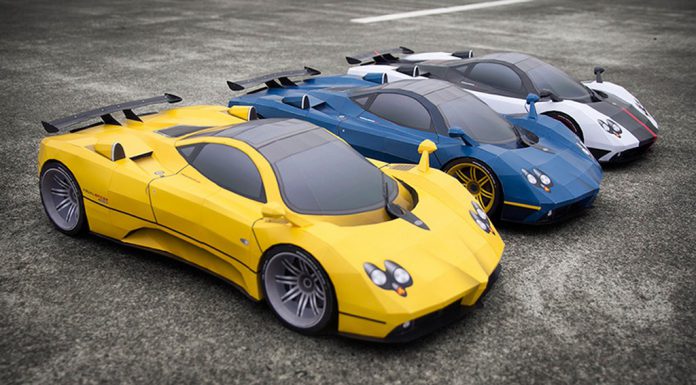 In a world where one can simply head-on down to the local diecast shop and pick up a world class supercar model for a little over $100, the enjoyment of creating a model with your own hands has become a pleasure difficult to find. However, thanks to designer, Taras Lesko, you can now create your Pagani Zonda by yourself, at home, for just $1.95 all thanks to the magic of paper.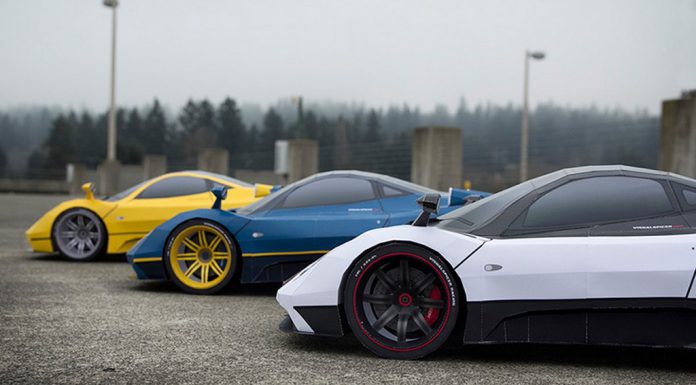 The files for a regular Zonda, Zonda Tricolore and Zonda Cinque can be purchased online at Visual Spicer, with Lesko having previous experience in creating a Bugatti Veyron from paper available for purchase, but his latest creation is arguably the most impressive to date.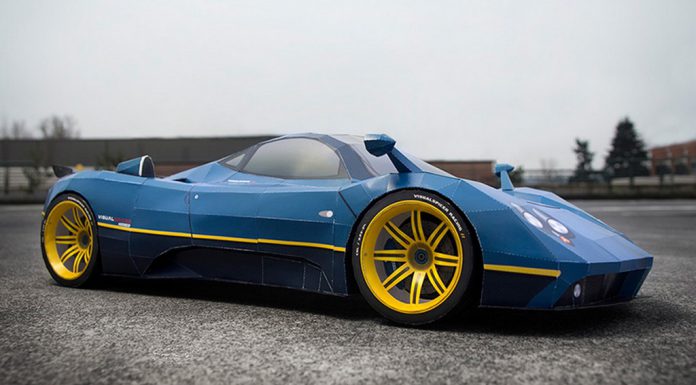 Although the following time lapse video makes the kit look extremely simple to create, we can only presume that completing such a creation would take a couple long hard days of work, but in the end, the final product gives you a 76cm Zonda model with that personal touch no diecast model-maker can match.
And did we mention that it costs just $1.95?
[Via Visual Spicer]