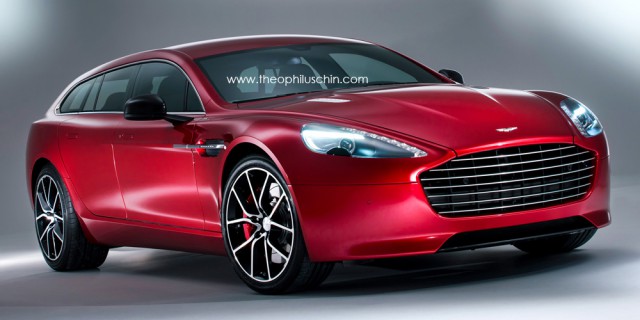 With the 2013 Aston Rapide S being unveiled just a few days ago, automotive designer, Theophilus Chin has already designed a shotting brake version of the car, unsurprisingly dubbed the Aston Martin Rapide Shooting Brake.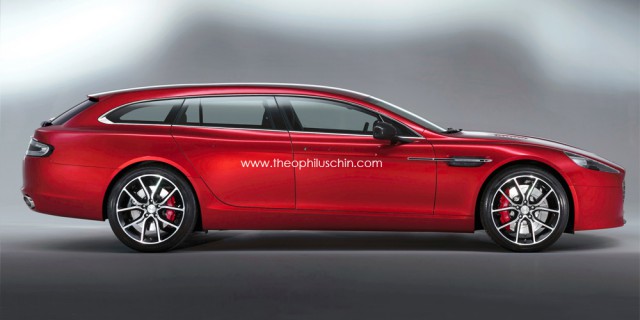 The car is effectively identical to the regular Rapide from the front but from then on, the dramatic changes become evident. Chin modified the rear windows, as well as fitting two new windows behind the rear seats revealing a large rear boot capable of holding more than a couple of large set of golf clubs.
Although the car rendered may not have a traditional shooting brake stance, the addition of the new rear certainly makes for one interesting prospect.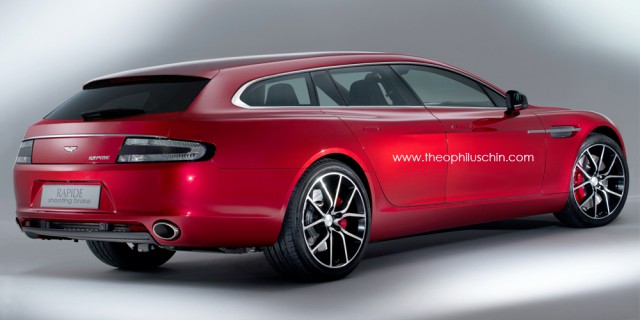 Would Aston Martin ever consider creating such a car? It's unlikely, but that doesn't mean we can't dream!