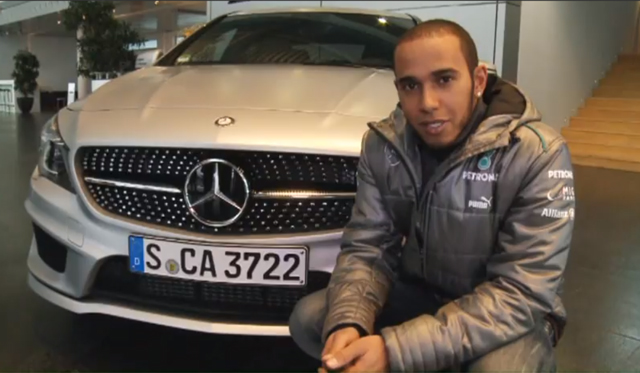 For any Formula One fanatics out there, you'll unquestionably know about Lewis Hamilton's controversial move from the McLaren team to the works Mercedes team late last year despite wrapping up the 2008 championship in just his second year of F1 with the McLaren team.
In order to celebrate Hamilton's switch to the German-based team, Mercedes-Benz has released a new video of Lewis Hamilton testing the brand new CLA250 on local German roads, with the multiple race-winner giving some of his brief impressions on the car.
While driving the CLA250 may seem like a downgrade compared to the McLaren MP4-12C, Mercedes-Benz has a much bigger model line-up than McLaren, so Hamilton is sure to be offered the brand's most exclusive model, the SLS AMG GT as his new daily driver.
Either that, or he will finally drive his Pagani Zonda 760 LH in public!