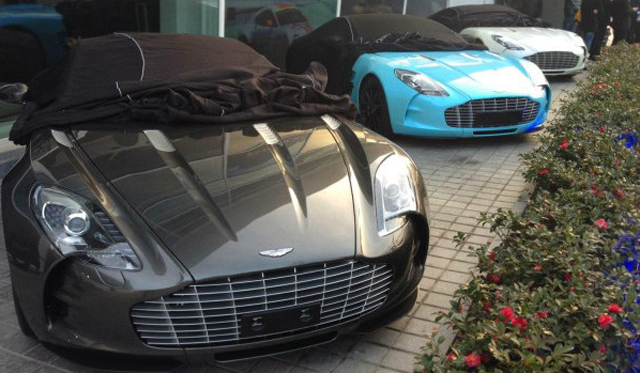 Spotting one Aston Martin One-77 would be something extremely special and something many would argue would be a once-in-a-lifetime car spot. However, three examples were recently captured together at an exclusive Aston Martin dealership in Shanghai, China.
When converted from local prices into euros, Chinese One-77 owners pay approximately 5.4 million euro for the car, thus making it significantly more expensive than any car for sale in the U.S. or Europe. Apparently just 5 units were ever sold in China, with the three examples spotted here sporting grey, white and bright blue paint jobs respectively.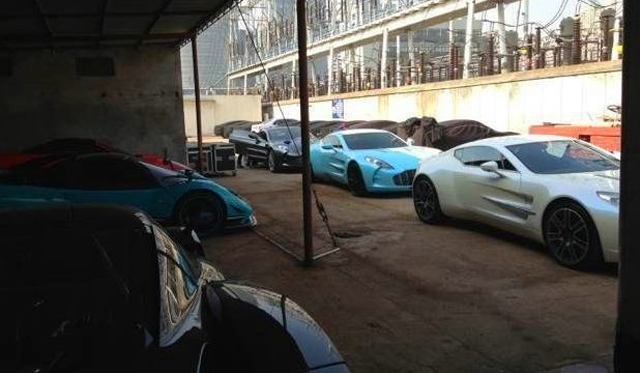 Furthermore, in the second picture there is also a bright blue Pagani Zonda which looks suspiciously like the one-off Zonda Uno edition. Although the styling differences between the Zonda and One-77 are extremely dramatic, the two actually feature very similar engines as both are fitted with 7.3-liter V12's producing upwards of 700hp.
[Via Autogespot]