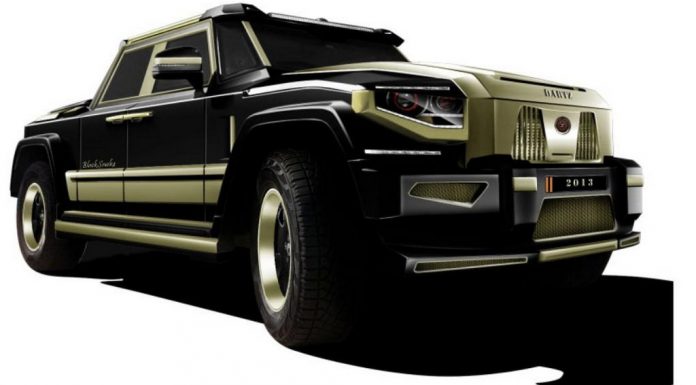 If Dartz were to be known by one thing, it'd have to be their incredibly outlandish Prombron armoured vehicle which made its first movie appearance in Sacha Baron Cohen's 2012 film, 'The Dictator'.
Even though the brand is far from a household name, Dartz's are very popular among wealthy business people who evidently believe that their lives are at risk whenever they hop inside a moving vehicle. However, in a move which has surprised many, Dartz has actually previewed its first non-armoured passenger vehicle dubbed the Blake Snake specifically for the Chinese market.
From the outside, the car (if you can even call it a car!) looks very similar to the armoured variants, a key similarity which may even prevent possible shooters from opening fire on its based purely off its menacing stance and the fact that it seems to have glass a foot thick.
Either way, the new Blake Snake has undergone a selection of visual updates, with an array of gold accents being featured around the car. Additionally, it features a diamond-encrusted hood ornament which sits nicely on the aluminium body created using the same "kapsula" technology as Joseph Stalin's armoured car.
Inside the Dartz Blake Snake provides all the create comforts one could ever wish for in a vehicle, with wood trim, shark skin floor mates and a Bang & Olufsen audio system.
Under the hood, the Blake Snake is powered by a twin-turbo 5.5-liter V8 engine delivering 557hp and 760Nm of torque. The massive powerplant has then been mated to a seven-speed automatic transmission and an all-wheel drive system, helping to launch the massive vehicle to 100km/h in just 4.9 seconds.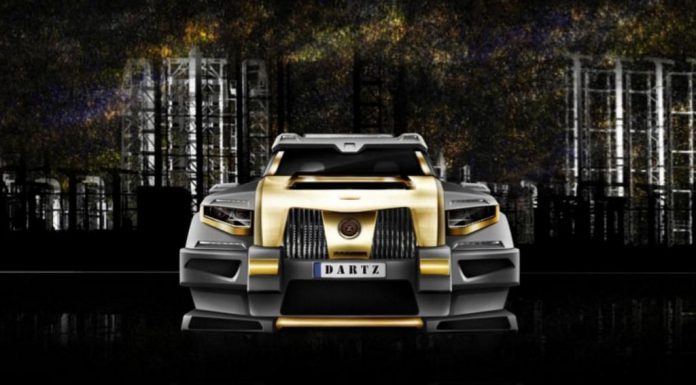 Priced at $1,000,000 US, the Blake Snake is certainly an expensive piece of machinery and if any potential customers are unsure about the purchase, Dartz is also offering 56 grams of Mottra caviar be delivered monthly for two years free of charge!