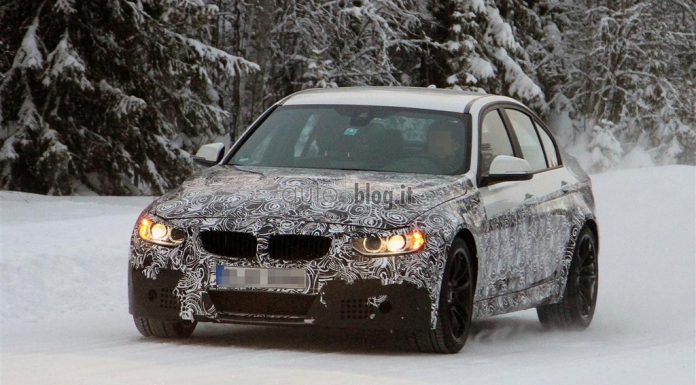 With the 2014 BMW M3 set to launch in just two months' time, albeit in a slightly disguised and camouflaged form, new spy shots of the super-sedan have appeared online with the car recently being spotted undergoing harsh winter testing.
With all 450hp being sent straight to the rear wheels, combining such a car with slippery and icy conditions may seem risky, but it was inevitably a ball for the BMW test drivers taking part as they ring of the new 3-Series range-topped to ensure that it'll work under extreme pressures in every conceivable location.
As the following is a four-door 3-Series, it will officially be pinned the M3 while the upcoming two-door coupe variant will be dubbed the M4 after BMW's new naming policy was revealed where coupes and convertibles are designated with an even number, while sedan's are instead given an odd-numbered nameplate.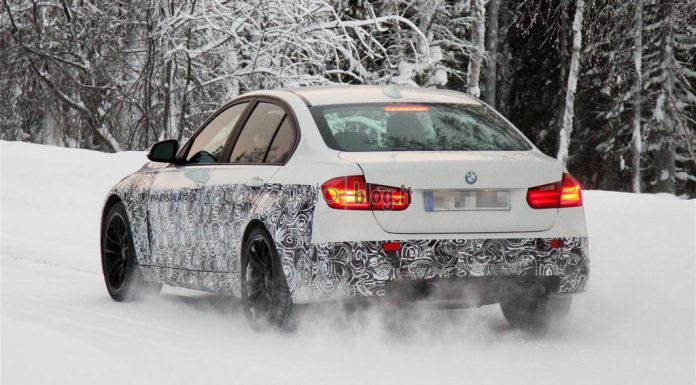 With the hood scoop showing prominently, there's no mistaking this M3 for the regular 3-Series sedan, with it retaining the redesigned headlights and taillights from the standard car.
An official world debut is expected at the 2013 Geneva Motor Show.
[Via Eurocarblog]