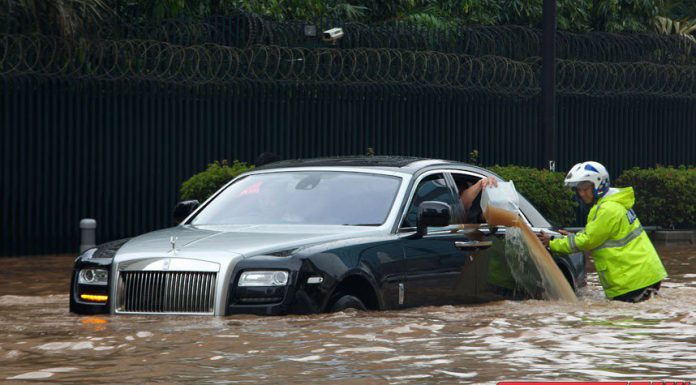 A bizar sight in the Indonesian capital Jakarta yesterday. A Rolls-Royce Ghost is stranded in the flooded streets of the business district and the owner uses a bucket to take water out of the cabin. Continious rains caused the severe flooding, with water levels up to two meters in some districts.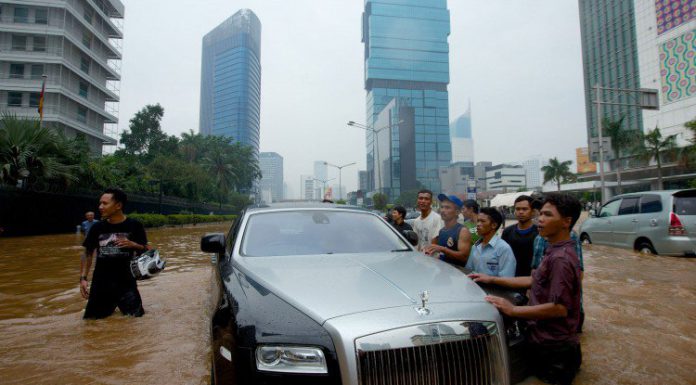 The busy metropolis grinded to a halt and normally busy avenues transformed into muddy rivers.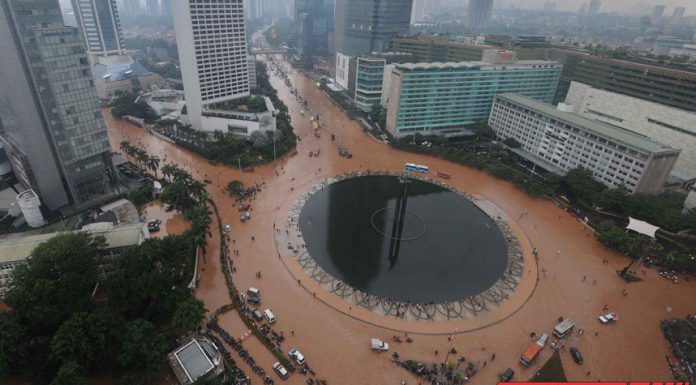 Police tries to rescue people stuck in lower areas of the city.