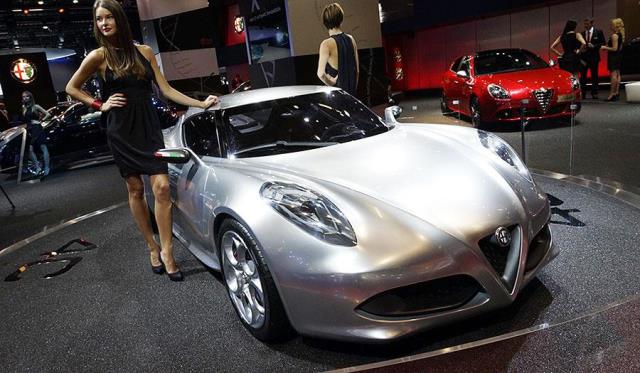 The year started with Alfa Romeo teasing the upcoming 4C sports car, which was scheduled for the American Market in 2014. New reports from the Fiat and Chrysler CEO Sergio Marchionne show that the Alfa Romeo 4C Sports car will be delayed.
While addressing a group of journalist earlier Monday morning at the Detroit Motor Show, Sergio said that the 4C sports car will lead the brand's return to America, the engine will be Italian; Chrysler engines would not work for the 4C instead, it will need a 'Wop engine'
As Sergio explains, Alfa's much anticipated return to the US has been delayed due to powertrain problems but the testing will still take place in the US. He did not give a timeline for Alfa's return
The car is not where it needs to be, and neither is the rest of Alfa. This undertaking to bring Alfa back is a one-shot deal; we're not going to change our mind. We're not going to do it twice. We're not going to execute it poorly. We need to be ready for Alfa, we are not ready. Alfa Romeo is coming, there's not a single doubt.