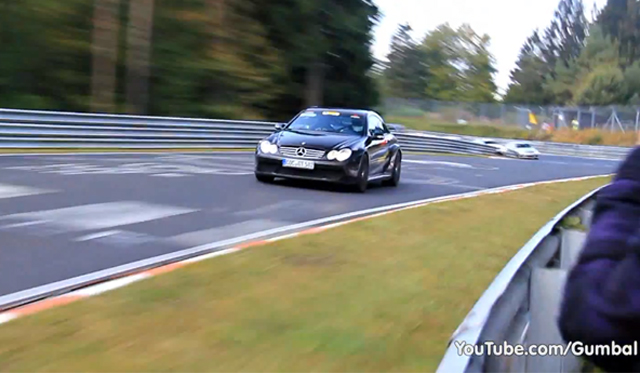 The very first Mercedes-Benz CLK AMG DTM ever produced was recently captured being driven on the Nurburgring Nordschleife as well as some famous roads around the track.
The CLK AMG DTM is actually one of the rarest Mercedes-Benz cars ever produced, with just 100 coupes and 80 convertibles ever being produced with the following example being the very first AMG DTM coupe created.
While watching the video, be sure to keep the following statistics in mind. The Mercedes-Benz CLK AMG DTM features a supercharged 5.4 liter V8 engine pumping out an impressive 582hp and 590lb-ft of torque. As a result, it can reach 100km/h in just 3.8 seconds and carry on to a limited top speed of 200mph.