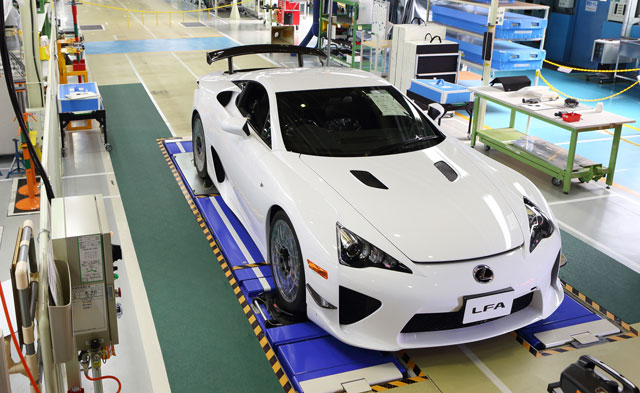 Upon hearing the news that Lexus may not be planning a direct replacement to the LFA, we were a little saddened that the last LFA produced on December 14th, 2012 would be the last car of its kind developed by the Japanese luxury division of Toyota.
Fortunately however, new rumors suggest that technology from the LFA is likely to survive and be handed down into entry level Toyota's, namely the car's carbon fiber technologies.
Before producing the LFA, Lexus developed an entire new factory specifically for the creation of lightweight carbon fiber and with the LFA's production ending, Lexus simply couldn't leave this high-tech facility to lie vacant.
As a result, Lexus is planning to use the material to produce future hoods, roofs, trunk lids and various aerodynamic components out of the material in coming years and will eventually be featured in both Lexus and Toyota models.
On the downside, such production isn't planned for anytime soon as carbon-fiber is still too expensive to produce on mass.
[Via AutoNews]