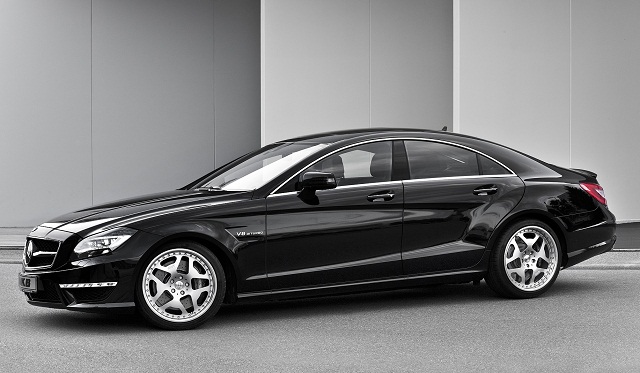 German tuning firm MKB recently unveiled their brand new 700hp performance upgrades for the Mercedes-Benz CLS 63 AMG. The MKB package retains the bi-turbo engine setup, refining it by adding extra boost, a new exhaust system and a new ECU. The package is also available for other 63 AMG cars.
Each conversion is carried out at MKB's premises and tailored to the individual car. Total power is up to 700hp with 1,000Nm of torque and a derestricted top speed of over 340km/h. 0-100km/h is possible in 4.1 seconds.
As far as visual upgrades go, the CLS 63 AMG receives aluminium MKB Alpha III wheels shod with Michelin Pilot Super Sport tyres. The wheels measure either 19 or 20 inches.
The upgrades are tried and tested. They come with a full MKB warranty, although we're not sure what the limitations to this are. TÜV certificates are also available and the modifications conform to emission class Euro 5.