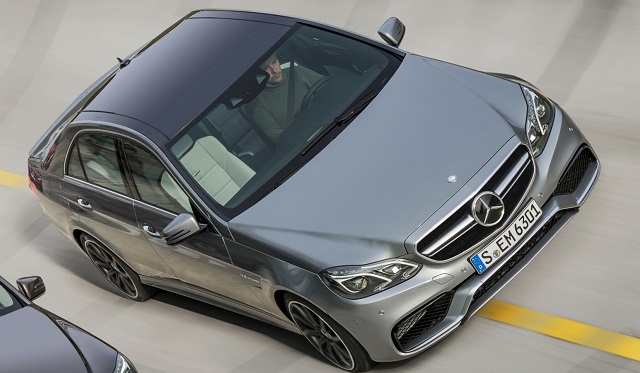 AMG's online community, AMG private lounge, leaked a photo of the 2014 Mercedes-Benz E63 AMG today. The leak comes ahead of an official release expected at the Detroit Auto Show next week.
The picture reveals the fully updated E-Class family photoshopped onto a banked test-track. The E63 AMG leads the pack with Coupe and Cabriolet versions bringing up the rear. The new E63 AMG is expected to use the same twin-turbo, 5.5 liter V8 as the current E63 AMG. Power should be updated to match new competition although we're not sure by how much.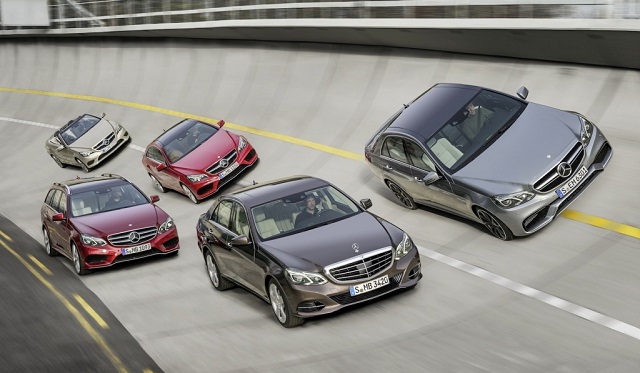 The 2014 E63 AMG will come with 4Matic all-wheel drive, although the extent of the roll-out is not yet clear. We'll have official details next week so we'll leave you with the pictures for now.