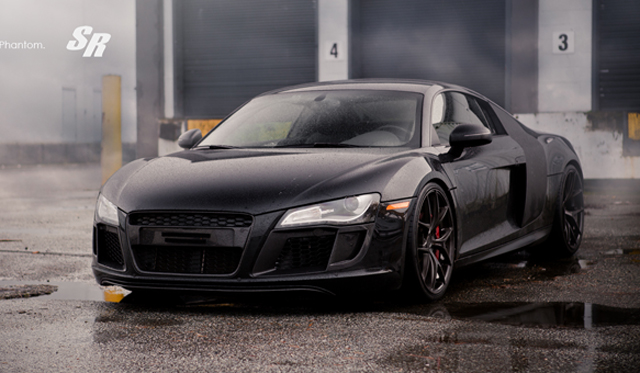 Canadian based tuning house, SR Auto Group has released images of its latest Audi R8 creation with the new 'Project Phantom' R8.
Project Phantom project has been around for the better part of three years, and over that time, SR Auto Group continues to implement new changes to the car to further advance its exterior appearance with their latest creation being finished in a dark shade of gloss black paint.
The new Project Phantom now carries a set of 20 inch PUR 4OUR Black Diamond monoblock wheels on top of a slightly refreshed front bumper, rear tail-lights and rear air intakes.