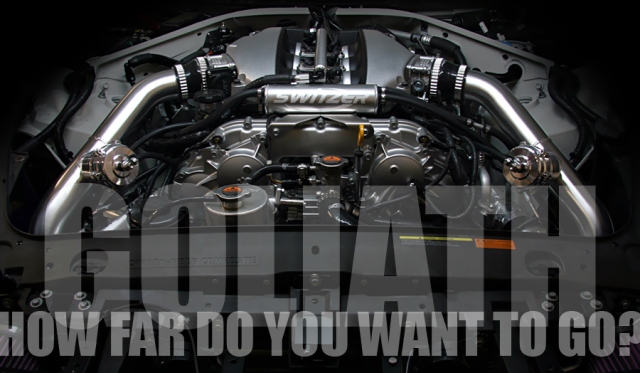 Switzer Performance has released a dyno sheet of what can only be described as a beast of a GT-R. Dubbed the "Goliath", Switzer has managed to get over 1,500hp at just a hair over 7,000rpm.
According to Switzer, the Goliath was built to "explore the limits of Switzer's package architecture." A 1,500hp GTR certainly seems to fit that goal. The interesting bit is that Switzer managed to achieve such performance using their already tested and proven parts used on their Ultimate Street Edition GT-R. That means using the same intercoolers, plumbing, and exhaust hardware, albeit slightly modified to handle such an increase in horsepower.While driving a car with 1500hp everyday may seem a bit extreme, that is exactly what you can do.
The stock A/C, power steering and all other interior accouterments have been left in tact. While we assume exterior mods will, at the very least, offer a hint towards the horsepower held within, the interior will remain very live-able. As live-able as a stock GT-R. Whether or not your drivers license will remain with you in the car is another matter entirely. I'm sure police departments everywhere are rejoicing.
More details, including photos and video will be released in the coming days. Until then, take a look at the dyno sheet provided by Switzer as a teaser of what is to come.