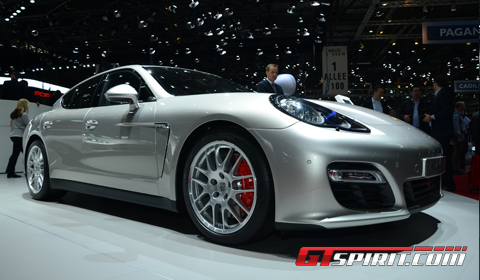 Current Porsche CEO, Matthias Mueller has confirmed in a report to Automotive News Europe, that Porsche will add at least four new models by end of year, 2018.
Two models have already been confirmed, the upcoming Macan mid-sized crossover and the eagerly anticipated 918 Spyder. The two spots left are up for grabs, with a sports car and a small sedan on the short list for production.
Mueller went on to say that any decision on production of a sports car to slot in between the 911 and 918 wouldn't come until the end of 2013, at the earliest. The sports car would be based on VW's current MMB chassis architecture; architecture which will underpin the next generation Gallardo and R8 models.
When questioned furthered about a small sedan to compete with the likes of the BMW 5-series and Mercedes-Benz E-class, Mueller said it "could be a possibility". He did not set a timetable for when a decision would be made public.
Not included in the four-new-model pledge, but still interesting nonetheless, are the upcoming variants to the Panamera. In conjunction with the Panamera's major refresh next year, a coupe model is in the works, with a wagon model not entirely ruled out. The wagon version, however, has not been approved for production, unlike the coupe.
Reports of the death of the smaller-than-the-Boxster 550, however, were not premature. Mueller was quoted as saying the 550 project has been "postponed indefinitely".