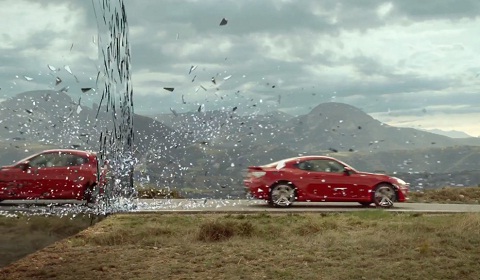 Being a UK-based GTspirit team member, I've seen this advert on TV before! For those that haven't you'll find it embedded below. It is Toyota's latest attempt to interest a new customer base in the fantastic GT86. There's a bit of power sliding, some gratuitous maneuvers and eventually, some smashed glass.
Whats more, the entire think is a computer generated sequence. Its a good advert, for a good car. Not so say the UK advertising watchdog who banned the advert as two viewers complained that it might "encourage motorists to drive irresponsibly," and "condoned dangerous driving."
Toyota's retort was to state that the advert "was clearly set in an animated, artificial and fantasy environment," and that it "did not condone or encourage unsafe or irresponsible driving." The ban applies to the longer 90 second version displayed at cinemas and on YouTube so the shorter version will still play on mainstream TV though.