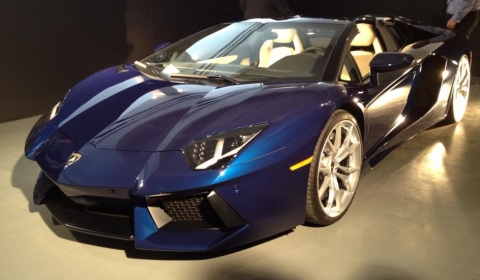 After the official release yesterday we can now give you some insight into how the roof mechanism of the 2013 Lamborghini Aventador LP700-4 Roadster exactly works. A video made at the US private release in Miami shows us all how you store and fix the two carbon fiber panels.
The roof features a removable, two-piece carbon fiber system. The choice for a removable hard top is two-fold. It allows for a streamlined manufacturing process, as the rear section of the Roadster is quite identical to that of the standard car. The two parts can be stored in the front luggage compartment.
The two-piece roof is made entirely from carbon fiber using various technologies such as RTM and Forged Composite. These technologies guarantee maximum aesthetic performance and stiffness although each component is extremely light, weighing less than 6kg.
The 2013 Lamborghini Aventador LP700-4 Roadster is based on the coupe version and will be priced at $445,000 in the US. That is $47,500 higher than the coupe. For more information on the Roadster click here!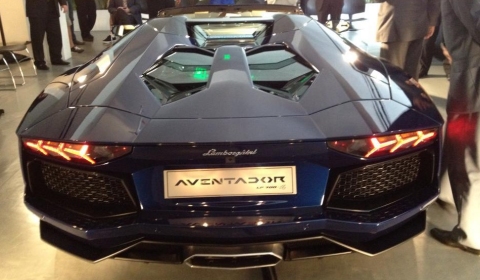 [Via Autoblog.nl]