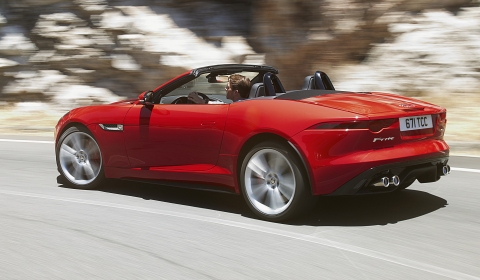 "Sports cars need a manual transmission for sports credibility," says Adrian Hallmark, global brand director for Jaguar. And having just announced their newest sporty offering in the F-Type, Hallmark are reporting that Jaguar could quite possibly offer a brand new six-speed (or greater) transmission in upcoming F-Type models.
Hallmark went on to confirm that a manual gearbox would be a suitable fit for a car like the XJ, as the car is isn't sold as a sport offering. The slightly smaller XF would be the largest platform currently produced by the British maker that could see a manual transmission in the future.
This comes after confirmation of rumors that Jaguar and Land Rover will begin using ZF's brand new nine-speed automatic transmission; a transmission that ZF CEO, Stefan Sommer said is the "natural limit" of speeds for an automatic in this day and age with current technology.
While no final word has been handed down as to the number of speeds Jagaur will offer in their upcoming manual, the rumor mill suggests a lower limit of six, but no more than eight. More information will undoubtedly leak beforehand, as these manual options are not to be consumer-ready for at least another year.