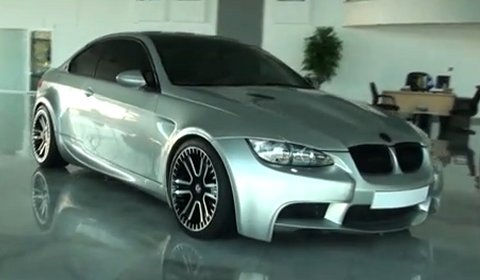 Just a few short years after VB-T went a bit mad and swapped the stock BMW E92 V8 for a monstrous V10, the sports car has come up for sale in Abu Dhabi.
The stock E92 M3 VB-T based their ludicrious M3 on would have produced, from the factory, around 420hp from a 4.0 liter V8. Although little is known about VB-T tuning in Abu Dhabi, the owner certainly has a serious appreciation of horsepower.
After work was completed, the normal V8 was gone; replaced with a massive V10 engine producing 200+ more horsepower than the stock unit. Claims of 605hp are not unreasonable and quite frankly, impressive. We are told the car is now for sale by the same owner in Abu Dhabi, UAE.
Interior modifications include upgraded leather, BMW Performance seats and steering wheel. The front apron, hood and rear bumper are all aftermarket pieces, out of necessity of fitting the V10. The owner is reportedly selling the car for 161,000 euros.
If you are interested please let us know and we bring you in contact with the owner!