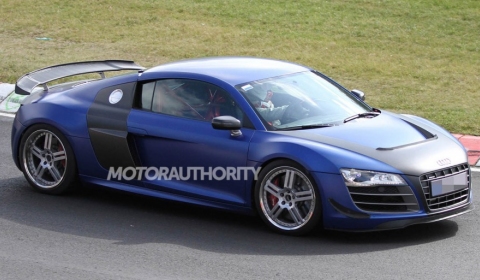 What are we looking at? It is clearly an Audi R8 facelift test mule featuring a big wing at the back, special side wings at the front, a newly-shapped hood, enlarged side intakes and a more aggressive splitter up front. The test car was spotted at the Nurburgring Nordschleife last week.
Nothing is confirmed at this stage, but we could be looking at the last hurrah of the current Audi R8 series to be introduced in 2014. Looking at the German sports car we suggest an ultimate lightweight track-biased Audi R8 using LMS-sourced materials and parts, but that is just guessing.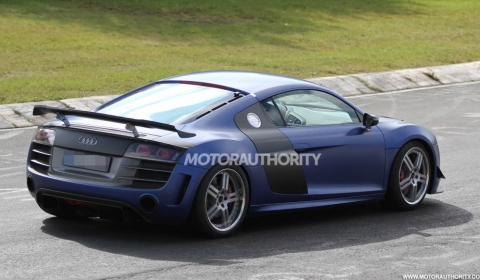 For the time being the most powerful and fastest model in the R8 line up is the limited edition Audi R8 GT. The output of its 5.2 liter V10 engine is 560hp resulting in an acceleration from zero to 100km/h in 3.6 seconds and a top speed of 320km/h.
Stay tuned for more! For more photos check out MotorAuthority.com.