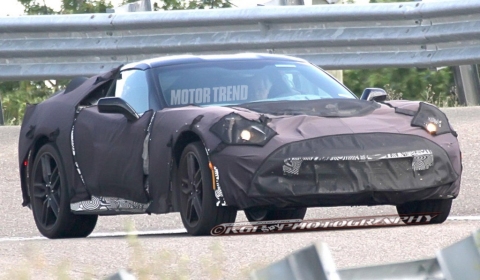 The 2014 Corvette C7 was recently spotted at the GM proving grounds in Michigan. Some visible features during the test included the Corvette styling trademark – the four circular taillights and quad exhaust tips. The new Corvette will get a possibility of HID headlights or even full LED headlights while the front fascia and grille will be more aggressive then its predecessor.
The C7 is expected to feature a small-block 5.5 liter V8 producing up to 440hp. There's a possibility of direct-injection, cylinder deactivation technologies and the newest generation of the magnetorheological shock absorbers, also found on the 2013 Camaro ZL1. The new Corvette may also use a shorter wheelbase and feature a seven-speed manual and eight-speed automatic.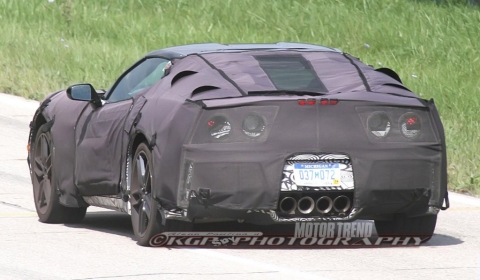 Rumors suggest that the 2014 Corvette may debut at the upcoming Detroit Auto Show and offered in dealerships in the second half of 2013. Check for more pictures the post of MotorTrend.