The driver of an Audi R8 supercar probably considered himself something of a comic genius when he acquired the personalized registration plate "R8 OFF", but he came very close to fulfilling his own prediction when he crashed his beloved vehicle into the back garden of a residential property in the English town of Romsey.
Worth £100,000 and capable of a top speed of 196mph, the vehicle rapidly depleted in value as it left the road at 1am on Wednesday morning, careered through a hedge and landed upended in the garden of Paula Rigby, 34.
Children's toys and outdoor furniture that had been left in the garden were destroyed, but no one was hurt. When Ms Rigby came outside to investigate she found the vehicle empty after the driver apparently fled the scene.
Police are continuing to investigate the incident.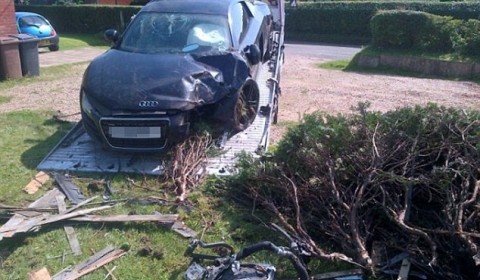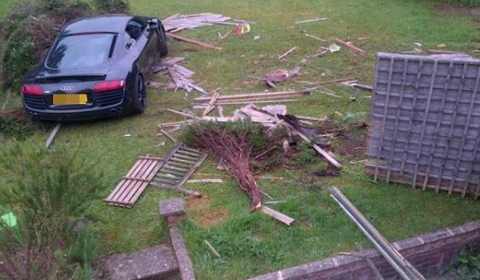 [Via Dailymail.co.uk]