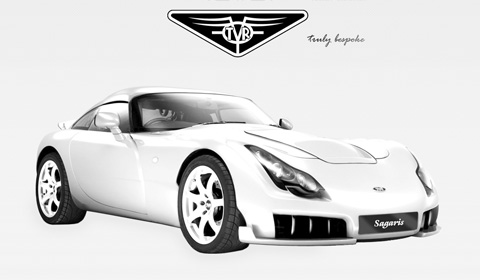 Last years news broke that British sports car brand TVR would be revived by Russian owner Nikolai Smolensky. Fast forward nine months and we're now hearing that TVR has been laid to rest once again. Speaking to Autocar, Smolensky revealed that although TVR prototypes had been produced, an analysis of the market suggested that customer demands and costs were too high to justify the financial risk.
Smolensky had tried to reach a deal with Caterham for support with the production process but gave up after losing confidence in the company's ability to turn a profit. Instead, TVR will focus on producing portable wind turbines!
Smolensky confirmed that TVR recently built three prototypes. These included a Tuscan Mk2 convertible with a Corvette LS3 engine producing 400bhp, a Cerbera powered by a BMW twin-turbo V8 diesel and a GT350 powered by a 100kW electric motor. All three would have to be sold at prices in the £100,000 to £200,000 price band to make the project viable.