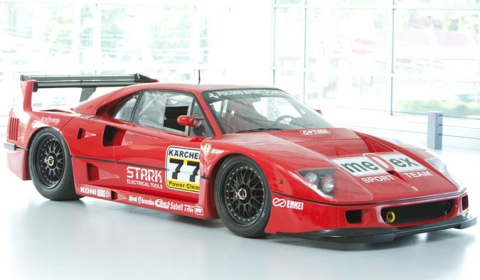 This unique Michelotto-prepared 1992 Ferrari F40 GTE is for sale. The car is one of seven built by Michelotto and looks superb with its center lock racing wheels, multi-element rear wing and race prepped interior. In 1994 it even won the Italian GT Series Championship.
The carbon fiber body was updated to F40 LM body specs with much wider front and rear bodywork and rocker sill panels. The chassis was reinforced with carbon fiber, stiffer anti-roll bars and extra cross bracing beyond even the F40 LM specifications. Power was put to the ground with bigger 11 1/4 x 18 front and 13 x 18 rear Enkei wheels backed up with massive Brembo brakes.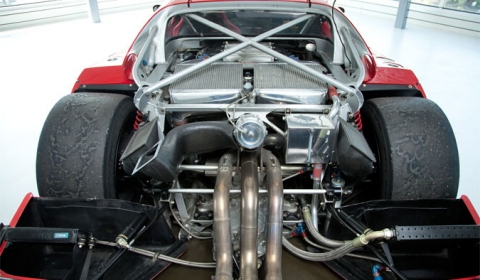 Aerodynamics were improved with a full front splitter, a larger double segment rear wing and a huge ground-hugging lower rear air venturi. Power was increased to 620hp at 7,500rpm with 39mm restrictors. Weight was very light at 1,100kg. And for those who want to go really fast, 800hp is possible with the restrictors removed.
The price is €1,095,000, which is justified with the car's incredible history and current state. Interested? Click here for more pictures and information.