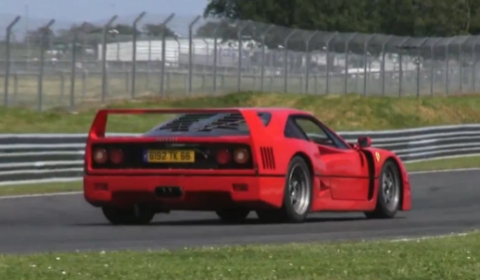 Our French representative Alexsmolik made this compilation of a few Ferrari F40 having fun on the Val de Vienne track during the 2012 Sport & Collection event. More than twenty were expected but sadly only seven showed up.
Just a small recap. The Ferrari F40 is powered by a 2.9 liter twin-turbo V8 engine with 478hp and a maximum of torque 577Nm. The performance from 0-100km/h was acceleration in 3.8 sseconds and top speed over 324km/h (201mph). The curb weight is 1,155kg.
Check more Ferrari F40 on the Spa Francorchamps race track right here!