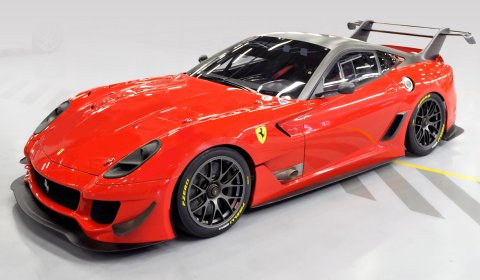 Over the last two weeks, the online auction organised by Ferrari raised over 1.8 million euro. The total amount will be donated to help the families of the victims of the earthquakes that struck Emilia-Romagna on May 20th and 29th.
The Ferrari 599XX sold in the end to an American client for over 1.4 million euro. The racer is a real one-off and will sport a special commemorative plaque signed by Chairman Luca di Montezemolo and the two Scuderia drivers. It will also be personally delivered to its owner by Fernando Alonso and Felipe Massa at the next Italian Grand Prix at Monza.
The F60 nose-cone is bound for the USA too, as it was purchased by a Malaysian client who put in a bid of 23,000 euro. The engine from the F2008, which won the Constructors' World title in 2008, will instead be going its way to Great Britain having made 80,000 euro, almost twice its reserve price.
The sum raised by the auction includes also spontaneous donations sent to Maranello by fans and enthusiasts the world over, including a Russian client who generously gave € 100,000, and the proceeds from the sales of the Scuderia Ferrari watches.