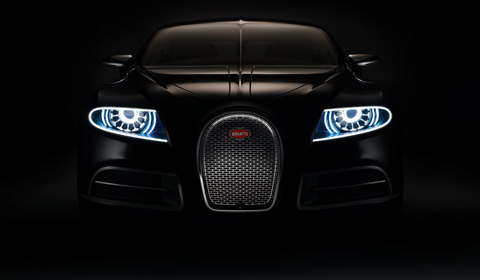 Bugatti is working hard on a production version of the Galibier, the four seat luxury sedan. According to Bugatti there is a lot of demand for the Galibier, especially from Arab customers are eagerly awaiting the new car.
It's still unknown when the Bugatti Galibier will hit the markets. According to the French automobile manufacturer the Galibier will make its debut when the car is refined and brought to perfection. The Galibier was unveiled in 2009, but Bugatti boss Wolfgang Dürheimer was not entirely convinced by the initial design of the limousine and returned it to the drawing boards. The rear section has been redesigned, just as the rear doors to make entering and exiting the car much easier.
Production of the Galibier will commence when the final Veyron has left Château Saint Jean, Bugatti's headquarters and factory in Molsheim. Currently Bugatti only offers the open version of the Veyron, available as either the 1001hp Grand Sport or as the 1200hp Grand Sport Vitesse.
Bugatti has sold 69 the 150 planned Grand Sport's so far and claims demand is rising. The most important market for Bugatti is Europe, where fifty percent of all Bugatti's are sold, mostly in the UK, Germany and Switzerland. The United States and Asia accounts for 25% of all sales, just as the United Arab Emirates.
Bugatti has also confirmed the Galibier won't be the only future model, a spiritual successor of the Veyron will be developed as well.