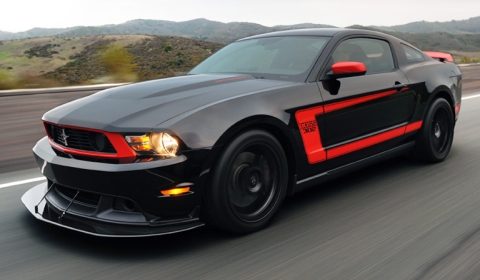 Matt Farah of the Smoking Tire and YouTube channel DRIVE drove the new Hennessey HPE700 Supercharged Boss 302 Mustang. You can check out Matt Farah's video review below.
The Hennessey HPE700 is based on the Boss 302 Ford Mustang offering 700bhp at 7,000rpm. The engine is upgraded with a TVS2300 Supercharger system, supercharger pulley upgrade, air to water intercooler, high flow air induction, high flow throttle body upgrade, high flow fuel injector upgrade and a boost-a-pump fuel system upgrade.
The US tuner also fitted Hennessey strut tower brace, side exhaust bypass opened, Hennessey HPE700 exterior badging, Hennessey carbon fiber door sills and Hennessey premium floor mats.