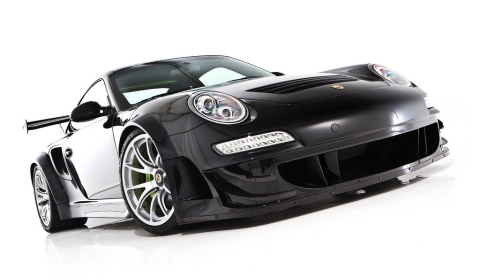 Champion Motorsport has released the first photos of a project based around the idea of creating a road-legal Porsche 911 RSR. The final result visible here produces 575hp and a maximum torque of 625lb-ft at the wheels.
The basis is a 2011 Porsche 911 Turbo S fitted with a serious upgrade. The US company fitted a pair of 68mm VTG turbochargers, a carbon fiber RSR bodywork, a factory RSR undertray, straight-thru exhaust, suspension arms, RSR sway bar setup and numerous carbon fiber components.
They spend $15,000 on a four-way adjustable Ohlins coilover kit and $30,000 on three sets of exclusive Champion Motorsport magnesium wheels. The total price of the project is $399,900.
[Via Teamspeed]