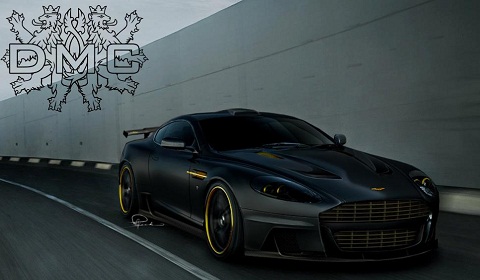 DMC Germany released a set of renderings using the Aston Martin DBS as a base. The Lamborghini specialist has branched out over the past year to include solutions for Ferrari and Maserati models too. The Dusseldorf-based company intends to gather opinions on this latest design before deciding whether it is worth producing in limited numbers!
The DMC Aston Martin DB-X Concept was completed by Wildspeed and features a dramatic new bodykit featuring a new front bumper, side skirts, bonnet, roof scoop, rear spoiler, rear bumper and rear diffuser. DMC also appear to have included an option for a dual central exhaust and gold mesh inserts for the grille and window edging.
It's a controversial design, at the rear it bears passing resemblance to the Mansory Cyrus. Yet it is a completely different kit. Much more subtle than the carbon fiber Swiss supercar. Let us know what you think!