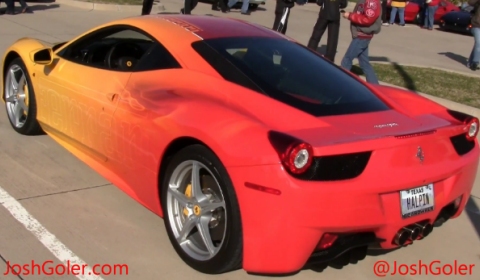 Check out this special Ferrari 458 Italia with a custom graphics package that goes from yellow, to orange, and finishes red.
Also notice that "Ferrari" is written on the side of the car in order to remove any doubt as to what car just flew past you on the road.
YouTube member JoshGoler filmed the car somewhere in Texas. What do you think of the graphics?