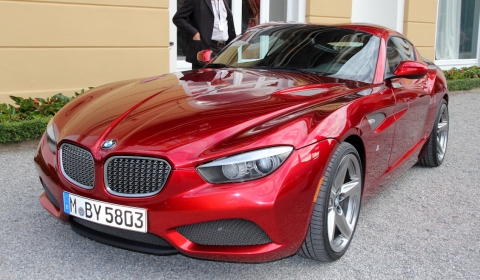 The BMW Zagato Coupé has officially been released at the Concorso d'Eleganza Villa d'Este and is a collaboration between Milanese coachbuilder Zagato and German car builder BMW. The sports car is based on a Z4 sDrive35is and our friends at Autoblog.nl have the first live pictures.
A special highlight of the BMW Zagato Coupé is its paintwork. The exclusive exterior paint finish Rosso Vivace offers an expressive shade of red. Another remarkable point to the car are the use of countless small matt Zagato "z" letters to make up the kidney grille. Viewed from the front, the "z" letters appear to be floating within the kidneys.
If you would like to know more about the car then please click here!