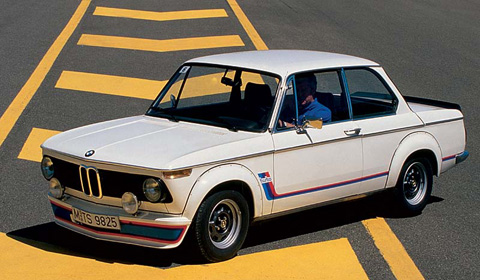 BMW M GmbH celebrated its 40th anniversary recently. The subsidiary of the German car manufacturer started as a small racing department with only eight employees, but eventually grew into the trend-setting high performance division it is today.
It all started with the European Touring Car Championship (ETCC), a racing competition founded in 1963 with a variety of production vehicles of different sizes and engine displacements racing together. The rules were changed in 1968; more modified and powerful cars with fuel injection and supercharging were allowed to participate. The following season BMW became a champion with the 2002; a popular two-door sedan which eventually paved the way for the BMW 3-Series.
The Germans also experimented with a turbo-powered 2002, its 2.0 liter straight-four engine delivered 280 horsepower. But because BMW was lacking a real Rennabteilung (racing department), these powerful 2002s were used by privateers like Alpina and Schnitzer Motorsport. But these privateers received some assistance from what was known as the Underground Racing Team, led by engineer and former racing driver Alexander von Falkenhausen and his influential assistant Paul Rosche (both pictured below).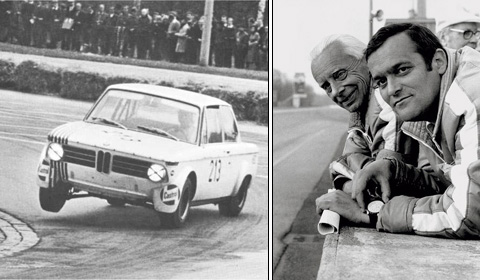 This unofficial engine department lacked support from BMW's management which despite the success decided to step out of motorsport. In fact, it's still unclear how much the board of directives actually knew of all this underground activities. But luckily things changed when Eberhard von Kuenheim became CEO of the BMW Group in 1970. He convinced a sales-and-marketing executive from General Motors to join him mapping out the company's future. The name of this sales-and-marketing executive was Bob Lutz, who later became in charge of Ford, Chrysler and GM. Lutz realized the importance of auto racing for branding BMW as the 'ultimate driving machine'. He once said: "A company is like a human being. As long as it goes in for sports, it is fit, well-trained, full of enthusiasm and performance."
The company's first official racing department, BMW Motorsport GmbH was born on the first of May 1972. The new subsidiary moved into its own building. And within one year it presented an epic automobile which blew away the competition. But this second chapter of the history of BMW M will follow. So stay tuned for more!