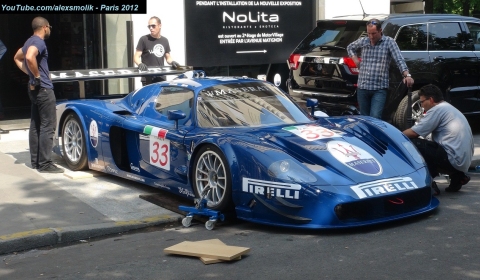 Our Paris representative Alexsmolik spotted a Maserati MC12 Corsa in Paris. The Maserati MC12 is the race version of the commonly known MC12.
The MC12 Corsa was built as a response to the FXX. Just like the Enzo has the FXX, the MC12 has the MC12 Corsa, how similar the stories of these two cars are.
Only twelve units in the world were made, for more than 1 million euros (without tax). It has a V12 engine pushing 755 horsepower, and most interesting, it weighs about 1,150kg.