Ingolstadt, Germany is home to car maker Audi. In the Bavarian city you are able to experience the car brand with the four rings by visiting the Audi Museum Mobile. It combines historic exhibits with modern presentations about racing and technical achievements.
We paid a visit to the museum and had a look at the exhibitions inside the building. While walking through the museum you will get an insight into the company history of the present-day Audi AG and the technological progress that took place in the car industry in the last century.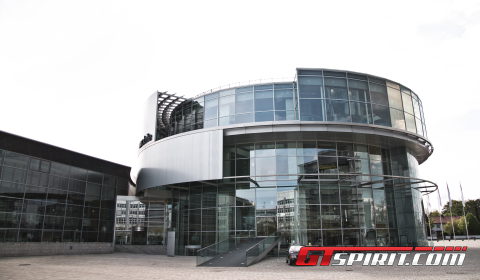 From the early days of August Horch, to the choice of the Audi name after the Auto Union era, the production of motorcycles and achievements in rally championships and LeMans endurance races, all these subjects will pass by your eyes inside the museum. Cars on display include the last Horch automobile ever built – still in its original state, the first ever production Audi, the Audi Quattro and Sport Quattro and one of only two RS2 Sedans in the world.
When you are close to Ingolstadt you can pay a visit to the museum, which gives a great look at the history of the brand up to the 1980s/1990s. There is no audio tour, but the admission fee without the guided tour costs only two euro. Besides the museum, there is an Audi shop and a cheap restaurant next door. You can enjoy German beer and talk about Audi.