BBC Radio Two DJ Chris Evans and golf star Lee Westwood were spotted at the gates of Berkshire's Sunningdale course in Evans' latest addition to his wonderful car collection, a £ 2.0 million 1956 Ferrari 860 Monza, an ex-Scuderia Ferrari, 1956 Sebring 12 Hours-winning and driven by Juan Manuel Fangio and Eugenio Castellotti.
Built in parallel with the 290MM, the 860 Monza shared the 290MM's latest Tipo 520 chassis with double wishbone independent front suspension and de Dion rear suspension with the four-speed gearbox in unit with the differential. Both the 860 Monza and 290MM bodies were designed by Pinin Farina and are essentially identical in concept.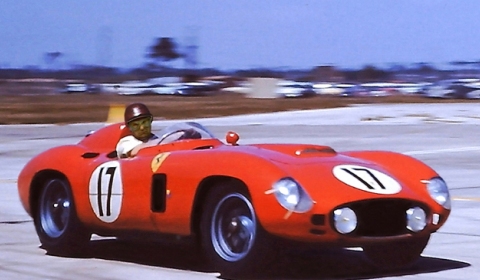 Chassis '0604M' was Juan-Manuel Fangio's chosen mount for the 1956 Sebring 12 Hours which it won outright driven by the Argentine ace, earning valuable points which contributed to Ferrari taking that year's World Sports Car Championship. It was later sold to West Coast sports car pioneer John von Neumann and raced for him by future F1 World Champion Phil Hill, European Hillclimb Champion Willy Daetwyler and upcoming American F1 talent Richie Ginther.
Now Chris Evans is fortunate enough to own and drive it.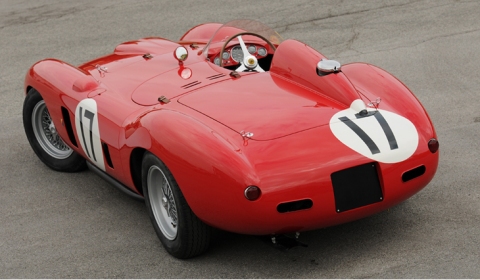 [Via TheSun.co.uk]