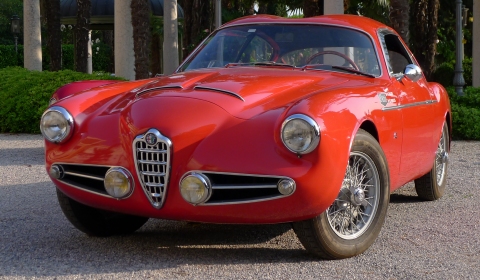 Zagato and Scuderia Sports, the international historic racing team established in 2009, will particpate in the 2012 Mille Miglia.
Andrea Zagato (third generation of the Zagato family at the wheel of the company) and Marella Rivolta – Zagato (granddaughter of Renzo Rivolta, the Iso Rivolta founder) will be at the steering wheel of a rare 1957 Alfa Romeo 1900 CSS Zagato. Among the 40 units ever built, this chassis 10593 is very unique: it's one of the three with a specific shape of the rear wheel arches and one of six with double bubble roof, the most typical design cue of the Zagato stylistic language.
At the 2012 Mille Miglia, Scuderia Sports lines also a 1933 Alfa Romeo 6C Gran Sport 1500 TF Zagato – which achieved third place OA in 2011 and second place OA in 2010 and a legendary 1933 Alfa Romeo 8C 2300 MM Zagato.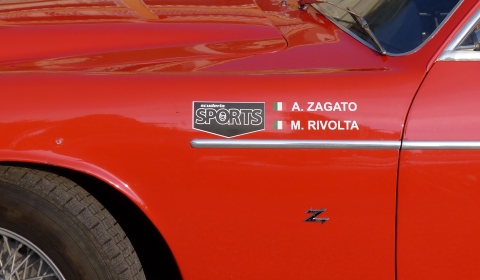 The team will bring together competitors from Argentina, Italy, United States, Russia, Spain and the United Kingdom aiming for the podium and will take eleven historical cars and three modern Ferraris – which are part of the Ferrari Tribute – along the Mille Miglia. It is the largest Scuderia of all Mille Miglia race teams.
Members of team began preparing for the Mille Miglia last weekend in Sirmione sul Garda at the Hotel Palace Villa Cortine, headquarters of Scuderia Sports during the event. The fourteen cars were displayed near the Castle on Sunday where supporters and visitors enjoyed fast cars and slow food.