2012 marks the 60th anniversary of the Ferrari 250 GT and to celebrate that milestone, the Ferrari Museum has organised a series of exhibitions of the most famous cars to bear the 250 moniker. These are the road-going and racing models which, between 1952 and 1963, sported the 3,000cc V12 engine designed by Gioachino Colombo.
From today, visitors can check out two examples: the Ferrari 250 GT Berlinetta SWB (competition version) in which the great Stirling Moss won four races in 1961 (Silverstone, Brands Hatch, Goodwood and Nassau), and the so-called Breadvan.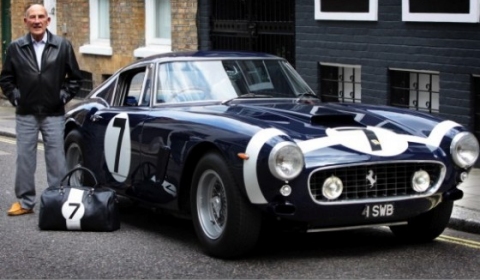 The 250 GT SWB, which is finished in the classic blue and white livery of Scot, Rob Walker, was recently restored by the Ferrari Classiche department. It was originally built as part of a chapter in motor racing history that sadly went unwritten: Enzo Ferrari had reached an agreement to supply the British team with one of his Formula 1 single-seaters for Moss. Unfortunately, just before the project was to debut, Moss was involved in a terrible accident in a Lotus at Goodwood which ended his racing career. This was the untimely end to a budding relationship between the two teams.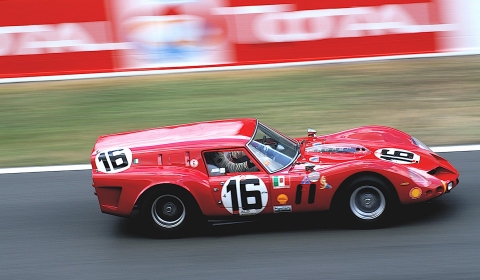 The Breadvan's story is no less interesting. It was commissioned by Count Volpi di Misurata to compete against the 250 GTO. Developed by Piero Drogo and Giotto Bizzarrini on the same running gear as the 250 SWB, the car looked more like a racing van than a racing car as its square shape was the result of experimental aerodynamic styling. The result was that it was quickly dubbed the Breadvan by the British. It raced several times, including at Le Mans. However, Enzo Ferrari was opposed to it because he would brook no rivals for his unbeatable 250 GTO.
The Ferrari Museum in Maranello is open every day between 9.30 and 19.00 and shows many other historic cars in addition to successful Formula 1 cars and latest road-going GTs.