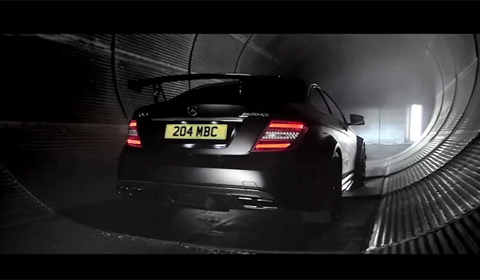 Mercedes-Benz has released a video showing a sinister looking C63 AMG Black Series. Based on the Mercedes C-Coupé (C204), the Black Series is designed to be sharper, better, faster, and stronger ‒ making it the ultimate track toy.
The Mercedes C63 AMG Black Series is powered by a handcrafted, naturally aspirated 6.3 liter V8 engine which provides 510 horsepower and 620Nm of torque. With this amount of power, the C63 Black Series accelerates from standstill to 100km/h in 4.2 seconds.
Painted in a matte color called Magno Night Black, the car in the video surely shows the dark side of Mercedes. Or should we say, the bright side?