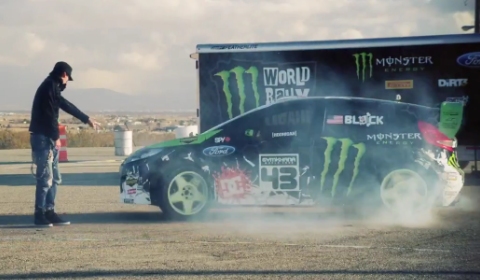 Ken Block and Tommy Lee meet up at Willow Springs Raceway in California for a seat swap in Block's 600 horsepower 2012 Gymkhana World Tour Ford Fiesta.
After the hooning ride with the Fiesta they head to Las Vegas for a ride in Tommy Lee's 360 Drum Roller Coaster at a Mötley Crüe show at the Hard Rock Hotel.
Check the video below and let us know; What is more fun the drum roller coaster or the Ford Fiesta?