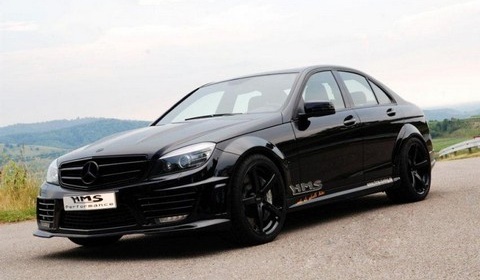 German tuner HMS has released their latest program for the Mercedes-Benz C 63 AMG. The full package features technical and exterior changes.
The exterior gets a carbon fiber front bumper with new LED daytime running lights and air intake grills. The new front also has new PDC sensors and headlights washers. At the rear you will spot a rear boot spoiler and a new diffuser, both made from carbon fiber.
Under the hood HMS offers the choice between three packages. The first package upgrades the engine to 625hp and 805Nm of torque. The second stage brings the power up to 640hp together with 840Nm and the final stage provides 690hp together with 876Nm.