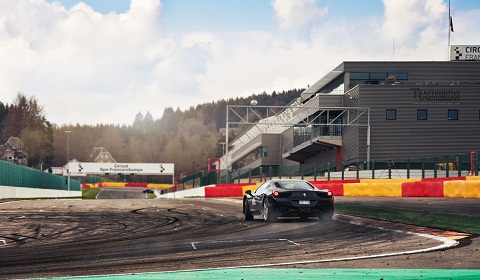 Thomas van Rooij sent us a gallery of photos from Gran Turismo Spa-Francorchamps 2012 a couple of weeks ago. Gran Turismo Events have been in fine form this year and we've had an excellent collection of photos to prove it! Thomas van Rooij's photos may be one of our last from the event, but they certainly aren't the least!
In the gallery you'll see a brace of Porsche GT3 RS', a matte black Nissan GT-R, a matte black Lamborghini LP640, a Ferrari 458 Italia, a Ferrari 430 Scuderia and a Maserati Gran Turismo MC Stradale, among others! As with all of Thomas' photos, this set is edited to perfection.
Gran Turismo Spa-Francorchamps started on the 11th of April, and featured two full days on the iconic circuit. 55 cars took part in the event. For more photos visit here. Don't forget to visit Thomas van Rooij's facebook page for more pictures!