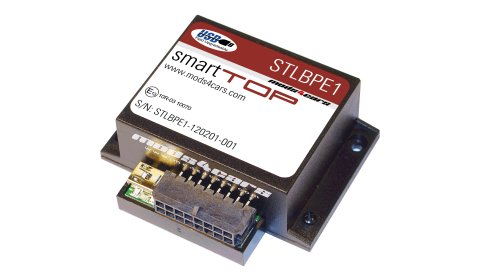 The SmartTOP convertible top add-on module for Porsche Carrera 997 has been released over the weekend. The SmartTOP kit allows opening and closing the top while driving at slow speeds or from the factory remote fob, adding convenient one-touch operation to both.
The original key fob does not need to be altered or reprogrammed. A new feature in this version of the module allows users to determine if they want all windows up or down after a top open cycle.
The system ships with a custom designed plug-and-play wiring adapter effective immediately. This new wiring harness is a solution using only OEM parts.
Additional user configurable features include convenient operation of the rear windows from the front switches, a chirp signal when locking and unlocking the car, passenger mirror adjustment in reverse gear, remote control of the high beams and automatic door locking and unlocking while
driving.
The SmartTOP kit for Porsche Carrera 997 convertibles is available for 299 Euros plus tax.