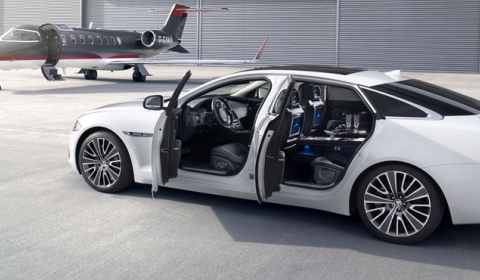 Jaguar is planning the release of a Jaguar XJ Ultimate model series in Beijing tomorrow. At the Beijing Motor Show the Brits will release their take on the XJ for the Chinese market.
These pictures and some additional information have been released unofficially ahead of the release. The interior of the luxury sedan features enough leather, iPads and TV-screens to let you feel at home. Next to you have a Champagne cooler and folding table to use as a place to put your Champagne glass.
Stay tuned for more tomorrow!
[Via Autoblog.nl]