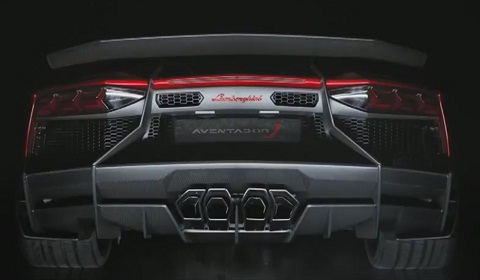 Lamborghini released a new promotional video of the Lamborghini Aventador J in action. The release comes just a few days before the Lamborghini Urus Concept is due to be unveiled at the Beijing Motor Show. The film gives us a stylish visual of a set of headlights travelling along a road at night before cutting to a few static images.
The Lamborghini Aventador J gets its name, rather bizarrely, from the sporting rules of the FIA world motorsport organization. Its "Appendix J" defines the technical specification of race cars in the various classes. The Lamborghini Aventador J gets the 6.5 liter V12 more commonly found in the Lamborghini Aventador LP700-4 with a 700hp power rating.
Weight for the Lamborghini Aventador J is down to just 1,575 kilograms, the same weight as the Aventador on which it is based. Whilst the design and the engine are hardly groundbreaking. The Aventador J uses a new type of carbon fibre construction. This carbon fiber fabric called "Carbonskin" is made of woven carbon fibers soaked with a very special epoxy resin that stabilizes the fiber structure and keeps the material soft. It is fitted to various aspects of the cockpit, including the seats.
One unique aspect of the design is the rear-view mirror, floating in the drivers eyeline in the absence of any windshield. The front of the Aventador J is thinner than the Aventador and features a different design. The red colour was designed specifically for this car.