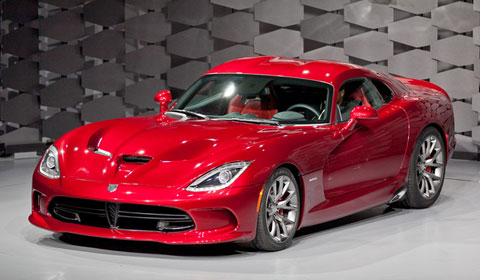 The 2013 SRT Viper just celebrated its official unveiling at the New York Auto Show 2012. The Street and Racing Technology, or SRT in short, company's flagship performance machine returns with more power and performance and promises to be overall a much better car than the old one. SRT launches with two new models, the SRT Viper and the SRT Viper GTS.
The SRT Viper has an all-aluminum mid-engined 8.4-liter V10 that delivers an estimated 640hp and 810Nm of torque. SRT claims it has the most torque of any naturally aspirated sports car engine in the world. Chassis enhancements and huge weight reductions bring the new Viper into a new league. Other features include electronic multistage stability control, traction control and new 4-channel anti-lock brake system.
On the inside you will find a completely new interior build with premium materials and new technologies. The exterior body is made by an carbon-fibre and aluminium skin designed for improved aerodynamics and lower drag while maintaining the iconic looks of the Viper.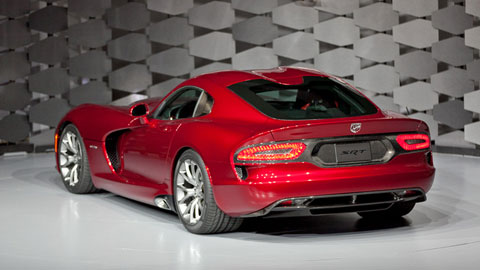 More photos via our friends at Jalopnik.