Earlier today Lamborghini presented a teaser video showing their new sports car, which will be unveiled at the Geneva Motor Show next week. The video suggested the Lamborghini would be named Unica ‒ Italian for 'only'.
But now some images of this unique Lamborghini Aventador J Speedster have been leaked via the Czech website Autoforum. The images show a speedster version of the Aventador, which shares some similarities with the Lamborghini Concept S shown at the 2005 Geneva Motor Show.
There is no front windscreen, instead there are two small wind deflectors in front of the driver and the passenger. The interior has been changed drastically, so is the front fascia and the rear with its brand new fixed rear wing.
Only one model will be produced and it is for sale! The price has not been released, but expect the car to be auctioned off for charity. The one-off Lamborghini Unica or Aventador J will make its official debut at the VAG event on Monday evening. Stay tuned for a complete story on our front page.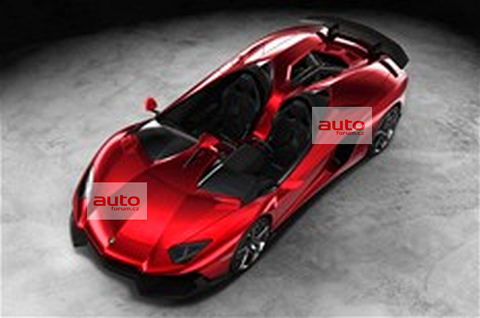 [Via Autoforum.cz and Autoblog.nl]