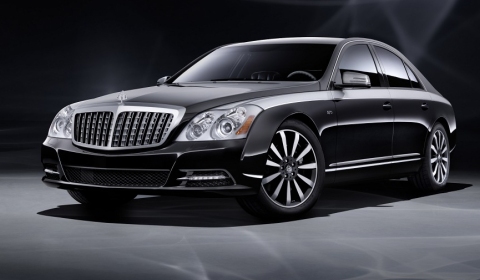 One month ago it was reported that Daimler AG has decided to pull the plug on Maybach after a decade of disappointing sales and lack of profitability. Most people would argue that it would be wise to lower the prices of the luxurious German cars in order to increase sales.
But Daimler is moving the opposite direction as it has decided to increase the line's prices to $ 4,000 across the board. Although this is an increase of just one percent compared to the 2011 prices, and a relatively small amount of money for those who are able to buy a Maybach, this decision is nevertheless quite remarkable. After all, Maybach is being axed for lack of demand and this decision surely won't help to sell the last batch of the luxurious cars either.
Daimler will continue to produce the Maybach models until the fifth generation of the S-Class will be unveiled in 2013, which will fill in the void left by Maybach. Mercedes plans to extend the number of S-Class derivatives from a current three to six. The next generation S-Class will be offered in three wheelbase variations and six different body styles, including a top-of-the-range S600 Pullman.
Gallery: Maybach Edition 125!
[Via Benzinsider]