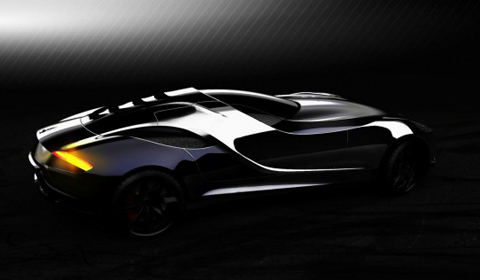 UP Design has released a teaser of their Vittoria concept. This Italian two-seater sports car is designed by Umberto Palarmo and will feature some unique styling. The UP Design Vittoria will combine sportiness with elegance via futuristic styling.
Umberto Palermo is an industrial designer born in Palermo and currently based in Turin. He is director of the design center of the I.DE.A. Institute which specialized in designing, engineering and building prototypes and concepts.
According to the Italian Autoblog, the car will have a length of 4,750mm, a width of 1,960mm and a height of 1,250mm. It is also reported the Vittoria will be powered via a V8 engine, although there is no word on the specifications or supplier.
The UP Design Vittoria will be unveiled at the Qatar Motor Show which will be held from the 25th until the 28th of January 2012. If there is sufficient interest, the car could enter production.
[Via WorldCarFans]