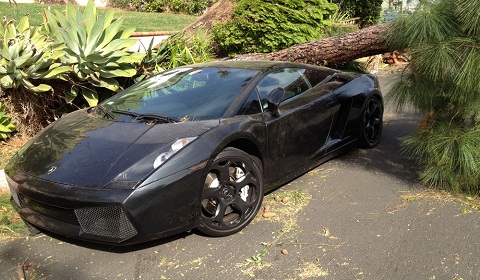 Over the past few days, strong winds have caused huge problems on the south west coast of the US in California. One of the victims of the 100mph winds was a Lamborghini Gallardo. The accident happened in Eagle Rock, Los Angeles when the owner left the Gallardo parked outside for the night.
The phenomenon is know as the Santa Ana winds. Whilst it is a regular weather front for California, this time it was particularly strong. Schools were closed, Lorries were blown on their sides, buildings and powerlines were damaged, and trees were blown over.
Do you live out in California and have stories of the winds? We'd love to hear them in the comments box below!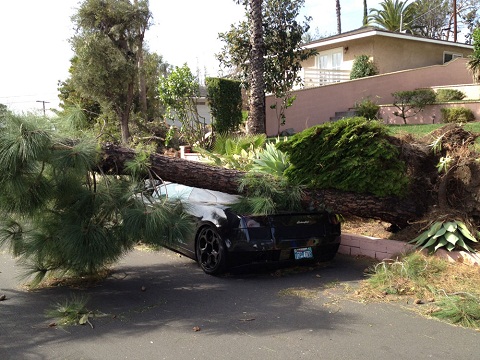 [Via Curbed]